Veterans Initiative in the Arts
Blues in the VFW partnered with the Sacramento Blues Society to bring a workshop series to Veterans of Foreign Wars halls in West Sacramento and Davis. Blues musicians engaged veterans who wanted to explore and learn music and song-writing together.
This project is funded in part by the Veterans Initiative in the Arts (VIA) grant program of the California Arts Council, the County of Yolo, and West Sacramento Post 8762.
2017 - At Ease on the Farm
At Ease on the Farm brought a series of arts workshops to farms that are owned and operated by veterans in Yolo County.
Master Artist Workshops in digital photography, watercolor, and poetry were FREE to veterans, their families, artists, and the public. The series culminated with a celebratory lunch, live music, poetry reading, and art exhibit.
Master Artists:
Charles McDonald, US Coast Guard, Ret. · Vicki Hudson, US Army, Ret. · David Lobenberg · Matt Conners
Farmers:
Gretchen and Brian Paddock, US Air Force, Ret., Capay Hills Orchard · Aubrianne and Cal Zamora, US Marine, Ret., Zamora Flora
Capay Hills Orchard, Esparto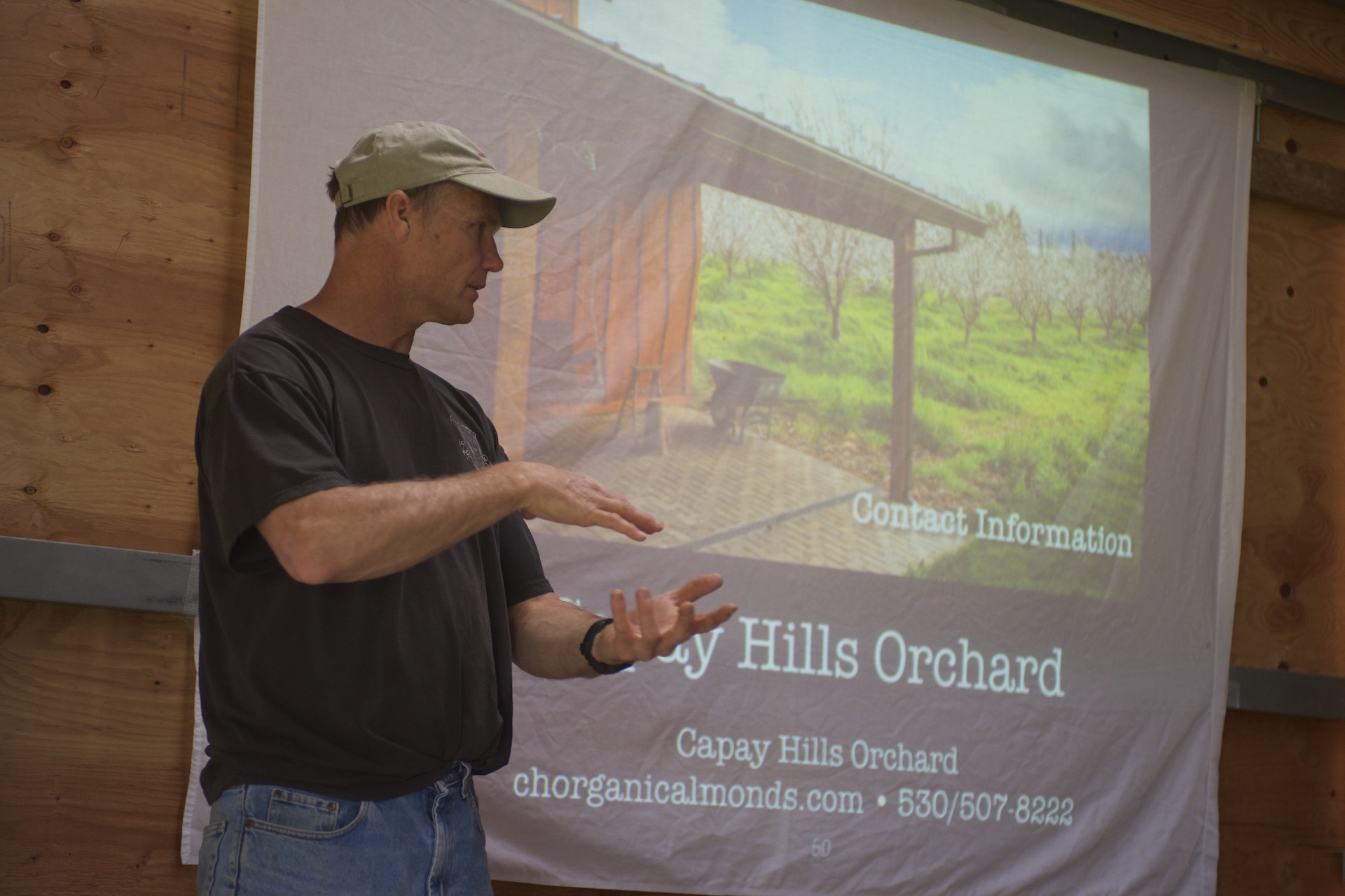 Center for Land-Based Learning, Winters
2016 - Positive Reflections
Positive Reflections: From Combat to Community was an exhibition inspired and created by veterans from all branches of the United States military service. This project explored public understanding of the veteran experience and celebrated the transition of our service people from combat to civilian life.
Featured artists:
Amber Alls · Robert Brownson · Albert Careyette · Paul DeVol · Alan Fishleder · Doug Glover · Bill Hollingshead · Lee Jones · Dallas Kassing · Adam Kroh · Diana Lee · Justin Lee · Charles McDonald · James Painter · Art Perez · Alvin Pruitt · Richard Racki · Chris Ring · Michael Rottmiller · Billy Shea · Bernard Stallings · Danesha Stallings(military spouse) · Sean Stevens · Nina Thi Strom · Larry Swanson · Eileen Udovich · Elizabeth West
Read more about this project in the  The Aggie newspaper and Davis Enterprise
Positive Reflections of the Project  from veterans and project partners
Gallery 625, Woodland, February
Opening Reception and unveiling of
In the Almond Orchard, a commissioned poem written and recited by Dr. Andy Jones
See more photos + 
Gallery 1855, March
Great rainy day crowd came out to
support the artists and hear Dr. Andy.
Sacramento City College -
West Sacramento, April
Building awareness between students and veterans.
Winters Community Library - Winters, May
Yolo County Supervisor, Don Saylor and WWII US Army Air Corps Veteran, Billy Shea.